News

The Game Awards 2018: Das sind die Gewinner

07. Dez 2018 / 12:30 von Sascha Böhme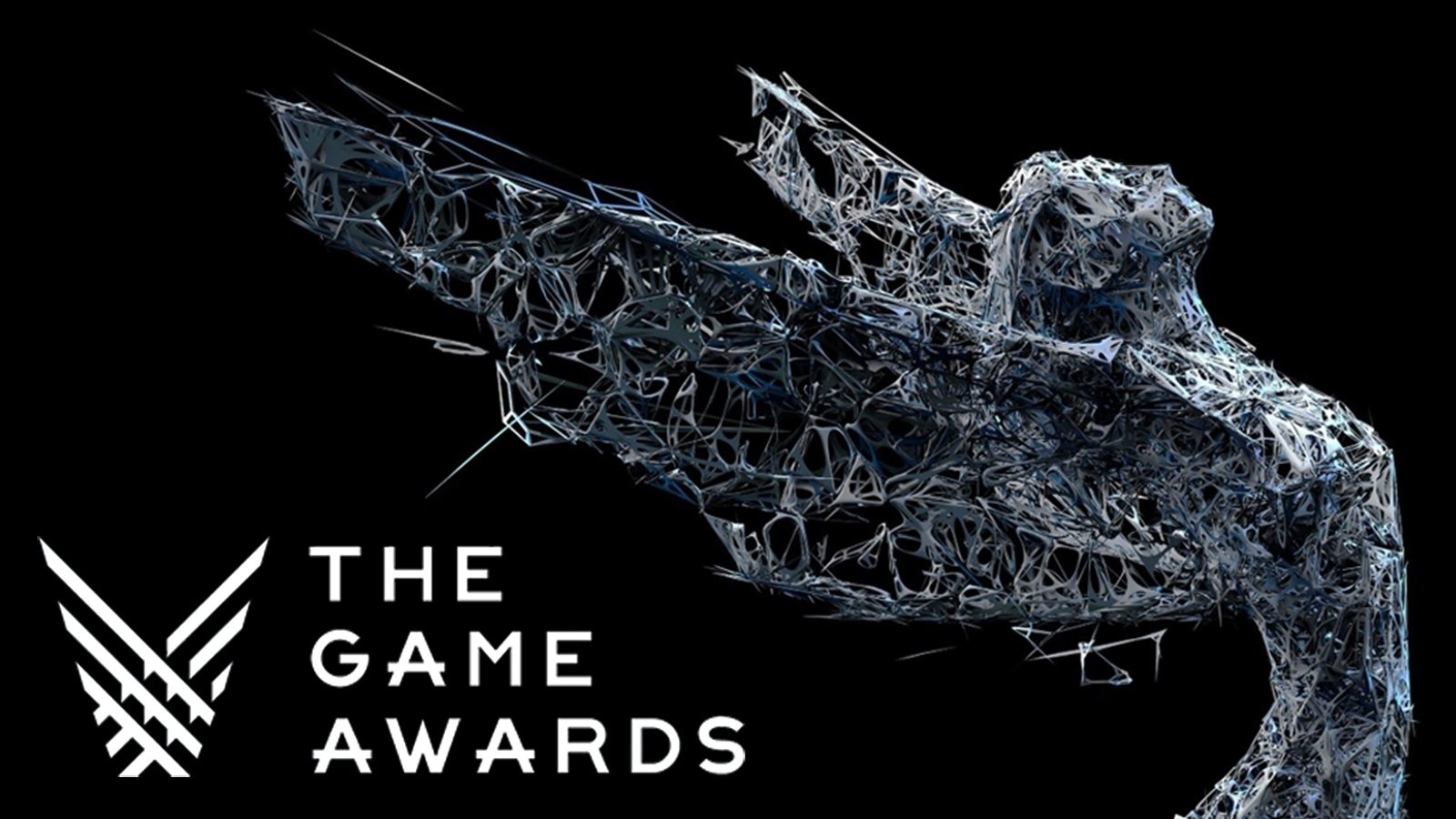 Den wohl begehrtesten Preis als "Spiel des Jahres" an den diesjährigen Game Awards konnte der PlayStation-4-Exklusivtitel God of War abgreifen. Das Entwicklerteam nahm die Auszeichnung vom Game Director Jeff Kaplan entgegen, der bei Blizzard Entertainment für den Online-Shooter Overwatch zuständig ist. Davon findet ihr unterhalb der Meldung das passende Video. Aber auch Red Dead Redemption 2 nahm einige Auszeichnungen entgegen. Der Verlierer des Abends heisst Insomniac, dessen Spider-Man Spiel zwar mehrfach nominiert war, jedoch leider keine Auszeichnungen erhielt.
GAME OF THE YEAR
Assassin's Creed Odyssey (Ubisoft Quebec / Ubisoft)
Celeste (Matt Makes Games)
Winner: God of War (Sony Santa Monica / SIE)
Marvel's Spider-Man (Insomniac Games / SIE)
Monster Hunter: World (Capcom) Red Dead Redemption 2 (Rockstar Games)

BEST ONGOING GAME
Destiny 2 (Bungie / Activision)
Winner: Fortnite (Epic Games)
No Man's Sky (Hello Games)
Overwatch (Blizzard)
Tom Clancy's Rainbow Six Siege (Ubisoft Montreal / Ubisoft)

BEST GAME DIRECTION
A Way Out (Hazelight Studios / EA)
Detroit: Become Human (Quantic Dream / SIE)
Winner: God of War (Sony Santa Monica / SIE)
Marvel's Spider-Man (Insomniac Games / SIE)
Red Dead Redemption 2 (Rockstar Games)

BEST NARRATIVE
Detroit: Become Human (Quantic Dream / SIE)
God of War (Sony Santa Monica / SIE)
Life is Strange 2: Episode 1 (Dontnod Entertainment / Square Enix)
Marvel's Spider-Man (Insomniac Games / SIE)
Winner: Red Dead Redemption 2 (Rockstar Games)

BEST ART DIRECTION
Assassin's Creed Odyssey (Ubisoft Quebec / Ubisoft)
God of War (Sony Santa Monica / SIE)
Octopath Traveler (Square Enix / Acquire / Nintendo)
Red Dead Redemption 2 (Rockstar Games)
Winner: Return of Obra Din (3909 LLC)

BEST SCORE/MUSIC
Celeste (Lena Raine) God of War (Bear McCreary)
Marvel's Spider-Man (John Paesano)
Ni No Kuni 2: Revenant Kingdom (Joe Hisaishi)
Octopath Traveler (Yasunori Nishiki)
Winner: Red Dead Redemption 2 (Woody Jackson)

BEST AUDIO DESIGN
Call of Duty: Black Ops 4 (Treyarch Studios / Activision)
Forza Horizon 4 (Playground Games / Turn 10 Studios / Microsoft Studios)
God of War (Sony Santa Monica / SIE)
Marvel's Spider-Man (Insomniac Games / SIE)
Winner: Red Dead Redemption 2 (Rockstar Games)

BEST PERFORMANCE
Bryan Dechart as Connor, Detroit: Become Human
Christopher Judge as Kratos, God of War
Melissanthi Mahut as Kassandra, Assassin's Creed Odyssey
Winner: Roger Clark as Arthur Morgan, Red Dead Redemption 2
Yuri Lowenthal as Peter Parker, Marvel's Spider-Man

GAMES FOR IMPACT
11-11 Memories Retold (Digixart / Aardman Animations / Bandai Namco Entertainment)
Winner: Celeste (Matt Makes Games)
Florence (Mountains / Annapurna Interactive)
Life is Strange 2: Episode 1 (Dontnod Entertainment / Square Enix)
The Missing: JJ Macfield and the Island of Memories (White Owls / Arc System Works)

BEST INDEPENDENT GAME
Winner: Celeste (Matt Makes Games)
Dead Cells (Motion Twin)
nto the Breach (Subset Games)
Return of the Obra Dinn (3909 LLC)
The Messenger (Sabotage Studio)

BEST MOBILE
Donut County (Ben Esposito / Annapurna Interactive)
Winner: Florence (Mountains / Annapurna Interactive)
Fortnite (Epic Games)
PUBG Mobile (Lightspeed & Quantum / Tencent Games)
Reigns: Game of Thrones (Nerial / Developer Digital)

BEST VR/AR GAME
Winner: Astro Bot Rescue Mission (SIE Japan Studio / SIE)
Beat Saber (Beat Games)
Firewall Zero Hour (First Contact Entertainment / SIE)
Moss (Polyarc Games)
Tetris Effect (Resonair / Enhance, Inc)

BEST ACTION GAME
Call of Duty: Black Ops 4 (Treyarch / Activision)
Winner: Dead Cells (Motion Twin)
Destiny 2: Forsaken (Bungie / Activision)
Far Cry 5 (Ubisoft Montreal / Ubisoft)
Mega Man 11 (Capcom)

BEST ACTION/ADVENTURE GAME
Assassin's Creed Odyssey (Ubisoft Quebec / Ubisoft)
Winner: God of War (Sony Santa Monica / SIE)
Marvel's Spider-Man (Insomniac Games / SIE)
Red Dead Redemption 2 (Rockstar Games)
Shadow of the Tomb Raider (Eidos Montreal / Crystal Dynamics / Square Enix)

BEST ROLE-PLAYING GAME
Dragon Quest 11: Echoes of an Elusive Age (Square Enix / Square Enix)
Winner: Monster Hunter: World (Capcom)
Ni no Kuni 2: Revenant Kingdom (Level 5 / Bandai Namco Entertainment)
Octopath Traveler (Square Enix / Acquire / Nintendo)
Pillars of Eternity II: Deadfire (Obsidian Entertainment / Versus Evil)

BEST FIGHTING
BlazBlue: Cross Tag Battle (Arc System Works)
Winner: Dragon Ball FighterZ (Arc System Works / Bandai Namco Entertainment)
Soulcalibur 6 (Bandai Namco Studios / Bandai Namco Entertainment)
Street Fighter 5 Arcade (Dimps / Capcom)

BEST FAMILY GAME
Mario Tennis Aces (Camelot Software Planning / Nintendo)
Nintendo Labo (Nintendo EPD / Nintendo)
Winner: Overcooked 2 (Ghost Town Games / Team 17)
Starlink: Battle for Atlas (Ubisoft Toronto / Ubisoft)
Super Mario Party (NDCube / Nintendo)

BEST STRATEGY GAME
Battletech (Harebrained Schemes / Paradox Interactive)
Frostpunk (11 bit studios)
Winner: Into the Breach (Subset Games)
The Banner Saga 3 (Stoic Studio / Versus Evil)
Valkyria Chronicles 4 (Sega CS3 / Sega)

BEST SPORTS/RACING
FIFA 19 (EA Vancouver / EA Sports)
Winner: Forza Horizon 4 (Playground Games / Turn 10 Studios / Microsoft Studios)
Mario Tennis Aces (Camelot Software Planning / Nintendo)
NBA 2K19 (Visual Concepts / 2K Sports)
Pro Evolution Soccer 2019 (PES Productions / Konami)

BEST MULTIPLAYER GAME
Call of Duty: Black Ops 4 (Treyarch / Activision)
Destiny 2: Forsaken (Bungie / Activision)
Winner: Fortnite (Epic Games)
Monster Hunter: World (Capcom)
Sea of Thieves (Rare / Microsoft Studios)

BEST STUDENT GAME
Winner: Combat 2018 (Inland Norway University of Applied Sciences - Norway)
Dash Quasar (UC Santa Cruz)
ERA (Digipen Bilbao, Spain)
LIFF (ISTART Digital - France)
RE: Charge (MIT)

BEST DEBUT INDIE GAME
Donut County (Ben Esposito / Annapurna Interactive)
Florence (Mountains / Annapurna Interactive)
Moss (Polyarc Games)
Winner: The Messenger (Sabotage Studio)
Yoku's Island Express (Villa Gorilla)

BEST ESPORTS GAME
Counter-Strike: Global Offensive
Dota 2
Fortnite
League of Legends
Winner: Overwatch

BEST ESPORTS PLAYER
Winner: Dominique "SonicFox" McLean (Echo Fox)
Hajime "Tokido" Taniguchi
Jian "Uzi" Zi-Hao (Royal Never Give Up)
Oleksandr "s1mple" Kostyliev (Natus Vincere)
Sung-hyeon "JJoNak" Bang (New York Excelsior)

BEST ESPORTS TEAM
Astralis (CSGO)
Winner: Cloud9 (LOL)
Fnatic (LOL)
London Spitfire (Overwatch)
OG (Dota 2)

BEST ESPORTS COACH
Winner: Bok "Reapered" Han-gyu (Cloud9)
Cristian "ppasarel" B?n?seanu (OG)
Danny "zonic" Sørensen (Astralis)
Dylan Falco (Fnatic)
Jakob "YamatoCannon" Mebdi (Team Vitality)
Janko "YNk" Paunovic (MiBR)

BEST ESPORTS EVENT
ELEAGUE Major: Boston 2018 Evo 2018
Winner: League of Legends World Championship
Overwatch League Grand Finals
The International 2018
BEST ESPORTS HOST
Alex "Goldenboy" Mendez
Alex "Machine" Richardson
Anders Blume
Winner: Eefje "Sjokz" Depoortere
Paul "RedEye" Chaloner

BEST ESPORTS MOMENT
Winner: C9 Comeback Win In Triple OT vs FAZE (ELEAGUE)
KT vs IG Base Race (LOL Worlds)
G2 Beating RNG (LOL Worlds)
OG's Massive Upset of LGD (DOTA 2 Finals)
SonicFox Side Switch Against Go1 in DBZ (EVO)

CONTENT CREATOR OF THE YEAR
Dr. Lupo
Myth
Winner: Ninja
Pokimane
Willyrex
« Zurück